Coach: Joseph Del Vecchio
Coach Joe has been coaching baseball at the Little League and Babe Ruth levels for approximately 15 years. His approach is not a win at all costs, but rather, to make the players better at the end of the season then when they started and most of all, that they had a great time playing.
Coach: Shawn Dean
An integral part of our Outsider organization, Coach Shawn brings his extensive baseball experience and knowledge to help our young athletes with honing and improving their skills.
Coach: Jamey King
Coach Jamey has years of baseball experience and is an outstanding motivator and skills instructor. 
Adam #18
Outfield, Pitcher, Second Caleb #8
Catcher, Pitcher, Short Harrison #88
First, Outfield Jacob #5
Outfield, Pitcher, Short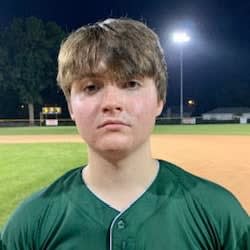 Robert #7
Catcher, Outfield, Second Want to Join The Team?
Do you want to continue playing baseball throughout your teenage years? Then contact us and we'll get back to you as soon as possible to answer your questions and help you get involved.